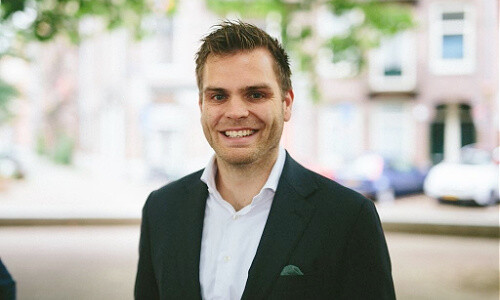 "Profit from the large wealth transfer"
If you look at the current customer potential of millennials, it is understandable that many wealth managers have not yet adjusted to this group and their needs. Millennials currently have significantly less wealth than their parents and are a losing proposition for most financial advisors, writes Nick Platjouw in an essay for finews.first.
---
This article appears on finews.first, a forum for writers on economic and financial topics.
---
But over the next few decades, great fortunes will be passed down from baby boomers to their offspring in Generations X and Y. According to Cerulli Associates, $68 trillion will be accumulated in 45 million US homes over the next 25 years. Not all of these households are attractive clients for wealth managers, but even looking at inherited assets ranging from $5 million to $30 million, the dimensions of the Great Wealth Transfer remain huge. In fact, according to research firm Wealth-X, by 2030 there will be $3.2 trillion in Europe, $8.8 trillion in the United States and $1.9 trillion in Asia.
Transferring wealth to millennials poses major challenges for wealth managers. Studies show that around 80 percent of millennials want to look for a new financial advisor when faced with an inheritance. In addition, new companies are entering the market every day. How can wealth managers position themselves to retain heirs as clients – now and in the future – and even win new ones? First, consider three disruptive trends that require a realignment between digital and in-person interactions in wealth management.
«This type of investor has new ways of thinking and thus new customer needs»
The first trend is the emergence of the rewired investor (Deloitte). This type of investor has new ways of thinking and thus new customer needs. However, rewired investors aren't just younger people – their new mindsets have reached older investors, too, who are now sharing their new client demands for wealth management. Newly wired investors want to be able to do things digitally themselves, expect a personalized experience across all channels and want wealth management that adapts to their active lifestyle.
The second trend follows from the first: digital tools will play an increasingly important role in the interaction between leading wealth managers and their clients. It's already showing the impact of rewired investors shifting the relationship from digital to in-person. Wealth managers are now faced with the challenge of developing or implementing IT solutions that enable these high-value digital interactions.
«Wealth managers are relieved of repetitive, unproductive administrative tasks»
But once these solutions are in place, newly connected investors will get the digital experience they want, while wealth managers will also be relieved of repetitive, unproductive administrative tasks. And with data analytics, personalized recommendations can be automatically created and delivered to customers, including those at the lower end of the wealth scale. This allows all customers to be involved on a regular basis.
Third, the disruption caused by the Great Wealth Transfer and investor rewiring is being managed by wealth managers, some of whom are hostile to change. These managers have neither extensive experience with the new type of investor nor a strategy to combine digital and personal in a way that resonates with them.
Wealth managers, adapting to the newly connected investors, are reshaping the client relationship – away from traditional interactions towards engagement banking with strong digital channels. Because customers want a responsive, secure portal for their wealth management that is accessible across all devices and has state-of-the-art digital functions. They no longer compare brands, but experiences.
«Wealth managers need to ensure their offerings deliver a great digital experience»
A purely digital approach to wealth management is not advisable as it leads to automated, anonymous solutions. The human component must always remain part of banking. This works with the right integration of digital offerings and the human interactions that an engagement banking platform enables. For example, clients could automatically receive proactive data-based investment suggestions through digital channels like their wealth management app. They can then view the offer in the app and, if they are interested, connect with their advisor with one click via an encrypted video call.
This example shows that wealth managers need to ensure their offerings deliver a great digital experience. In addition, they must enable uncomplicated interactions with advisors that convey individuality of their brand and evolve quickly, cost-effectively and efficiently.
Unfortunately, just launching a new app or website isn't enough. Because these tools only pass on the possibilities that the underlying systems offer, and these possibilities are usually far too limited. The backend systems are often outdated and the frontend is dominated by a monolithic infrastructure. This legacy IT must continue to be operated, but can hardly be modernized, which makes innovations impossible.
"The question arises, how can asset managers best introduce such a digital solution?"
Asset managers therefore need a solution that bridges the gap between legacy IT and new requirements. This raises the question of how asset managers can best introduce such a digital solution.
On the one hand, they are able to develop the software completely themselves. But does that make sense given the time, cost, and skills? What are the ongoing costs for hosting, further development, staff support, bug fixes, security fixes, audits and more? These expenses need to be carefully considered as they can easily get out of control. As an alternative to completely in-house development, it is therefore worth taking a look at existing engagement banking platforms that can be adapted to individual strategies.
An engagement banking platform will be built on top of existing systems such as the core banking system and CRM as part of the integration process. The platform then provides a robust, flexible hub for wealth managers to realize the innovations they need. Of course, a solid engagement banking platform will have pre-packaged customer journeys and provide turnkey apps and web interfaces for customers that can be customized and go live in a matter of months. For example, a turnkey wealth management app offers a portfolio overview, a performance journey, and an instrument view, to name a few.
In summary, an engagement banking platform can help wealth managers quickly create a state-of-the-art digital presence to meet the needs of newly connected investors. It also enables data-driven personal recommendations to be created and delivered automatically. It even relieves wealth managers of unproductive tasks and gives them more time for the really important discussions with their clients.
---
Nick Platjouw is Senior Account Executive for Switzerland and BeNeLux at Backbase.
---
Previous contributions: Rudi Bogni, Peter Kurer, Rolf Banz, Dieter Ruloff, Werner Vogt, Walter Wittmann, Alfred Mettler, Robert Holzach, Craig Murray, David Zollinger, Arthur Bolliger, Beat Kappeler, Chris Rowe, Stefan Gerlach, Marc Lussy, Nuno Fernandes , Richard Egger, Maurice Pedergnana, Marco Bargel, Steve Hanke, Urs Schoettli, Ursula Finsterwald, Stefan Kreuzkamp, ​​​​Oliver Bussmann, Michael Benz, Albert Steck, Martin Dahinden, Thomas Fedier, Alfred Mettler, Brigitte Strebel, Mirjam Staub-BisangNicolas Roth, Thorsten Polleit, Kim Iskyan, Stephen Dover, Denise Kenyon-Rouvinez, Christian Dreyer, Kinan Khadam-Al-Jame, Robert Hemmi, Anton Affentranger, Yves Mirabaud, Katharina Bart, Frédéric Papp, Hans-Martin Kraus, Gerard Guerdat , Mario Bassi, Stephen Thariyan, Dan Steinbock, Rino Borini, Bert Flossbach, Michael Hasenstab, and Guido Schilling, Werner E.rutsch, Dorte Bech Vizard, Adriano B. Lucatelli, Katharina Bart, Maya Bhandari, Jean Tirole, Hans Jakob Roth, Marco Martinelli, Thomas Sutter, Tom King, Werner Peyer, Thomas Kupfer, Peter Kurer, Arturo Bris, Frederic Papp, James Syme, Dennis Larsen, Bernd Kramer, Armin Jans, Nicolas Roth, Hans Ulrich Jost, Patrick Hunger, Fabrizio Quirighetti, Claire Shaw, Peter Fanconi, Alex Wolf, Dan Steinbock, Patrick Scheurle, Sandro Occhilupo, Will Ballard, Nicholas Yeo , Claude-Alain Margelisch, Jean-François Hirschel, Jens Pongratz, Samuel Gerber, Philipp Weckherlin, Anne Richards, Antoni Trenchev, Benoit Barbereau, Pascal R. Bersier, Shaul Lifshitz, Klaus Breiner, Ana Botín, Martin Gilbert, Jesper Koll, Ingo Rauser, Carlo Capaul, Claude Baumann, Markus Winkler, Konrad Hummler, Thomas Steinemann, Christina Boeck, Guillaume Compeyron, Miro Zivkovic, Alexander F. Wagner, Eric Heymann, Christoph Sax, Felix Brem, Jochen Moebert, Jacques-Aurélien Marcireau, Ursula Finsterwald , Claudia Kr aa z, Michel Longhini, Stefan Blum, Zsolt Kohalmi, Karin M. Klossek, Nicolas Ramelet, Soren Bjonness, Gilles Prince, Salman Ahmed, and Peter van der WelleKen Orchard, Christian Gast, Jeffrey Bohn, Jürgen Braunstein, Jeff Voegeli, Fiona Frick, Stefan Schneider, Matthias Hunn, Andreas Vetsch, Fabiana Fedeli, Marionna Wegenstein, Kim Fournais, Carole Millet, Swetha Ramachandran, Brigitte Kaps, Thomas Stucki, Neil Shearing, Claude Baumann, Tom Naratil, Oliver Berger, Robert Sharps, Tobias Mueller, Florian Wicki, Jean Keller, Niels Lan Doky, Karin M. Klossek, Johnny El Hachem, Judith Basad, Katharina Bart, Thorsten Polleit, Bernardo Brunschwiler, Peter Schmid, Karam Hinduja, Zsolt Kohalmi, Raphaël Surber, Santosh Brivio, Mark Urquhart, Olivier Kessler, Bruno Capone, Peter Hody, Andrew Ibester, Florin Baeriswyl and Michael Bornhaeusser, Agnieszka Walorska, Thomas Mueller, Ebrahim Attarzadeh, Marcel Hostettler, Hui Zhang, Michael Bornhaeusser, Reto Jauch, Angela Agostini, Guy de Blonay, Tatjana Greil Castro, Jean-Baptiste Berthon, Marc Saint John Webb, Dietrich Goenemeyer, Mobeen Tahir, Didier Saint-Georges, Serge Tabachnik, Rolando Grandi, Vega Ibanez, David Folkerts-Landau, Andreas Ita, Teodoro Cocca, Michael Welti, Mihkel Vitsur, Fabrizio Pagani, Roman Balzan, Todd Saligman, Christian Kaelin, Stuart Dunbar, Carina SchaurteBirte Orth-Freese, Gun Woo, Lamara von Albertini, Philip Adler, Ramon Vogt, Gérard Piasko, Andrea Hoffmann, Niccolò Garzelli, Darren Williams, Benjamin Böhner, Mike Judith, Gregoire Bordier, Jared Cook, Henk Grootveld, Roman Gaus, Nicolas Faller , Anna Stünzi, Philipp Kaupke, Thomas Höhne-Sparborth, Fabrizio Pagani, Taimur Hyat, Ralph Ebert, Guy de Blonay, Jan Boudewijns, Beat Wittmann, Sean Hagerty, Alina Donets, Sébastien Galy, Lars Jaeger, novel by Ah, Fernando Fernández, Georg von Wyss, Stéphane Monier, Stefan Bannwart, Andreas Britt and Frédéric Leroux.