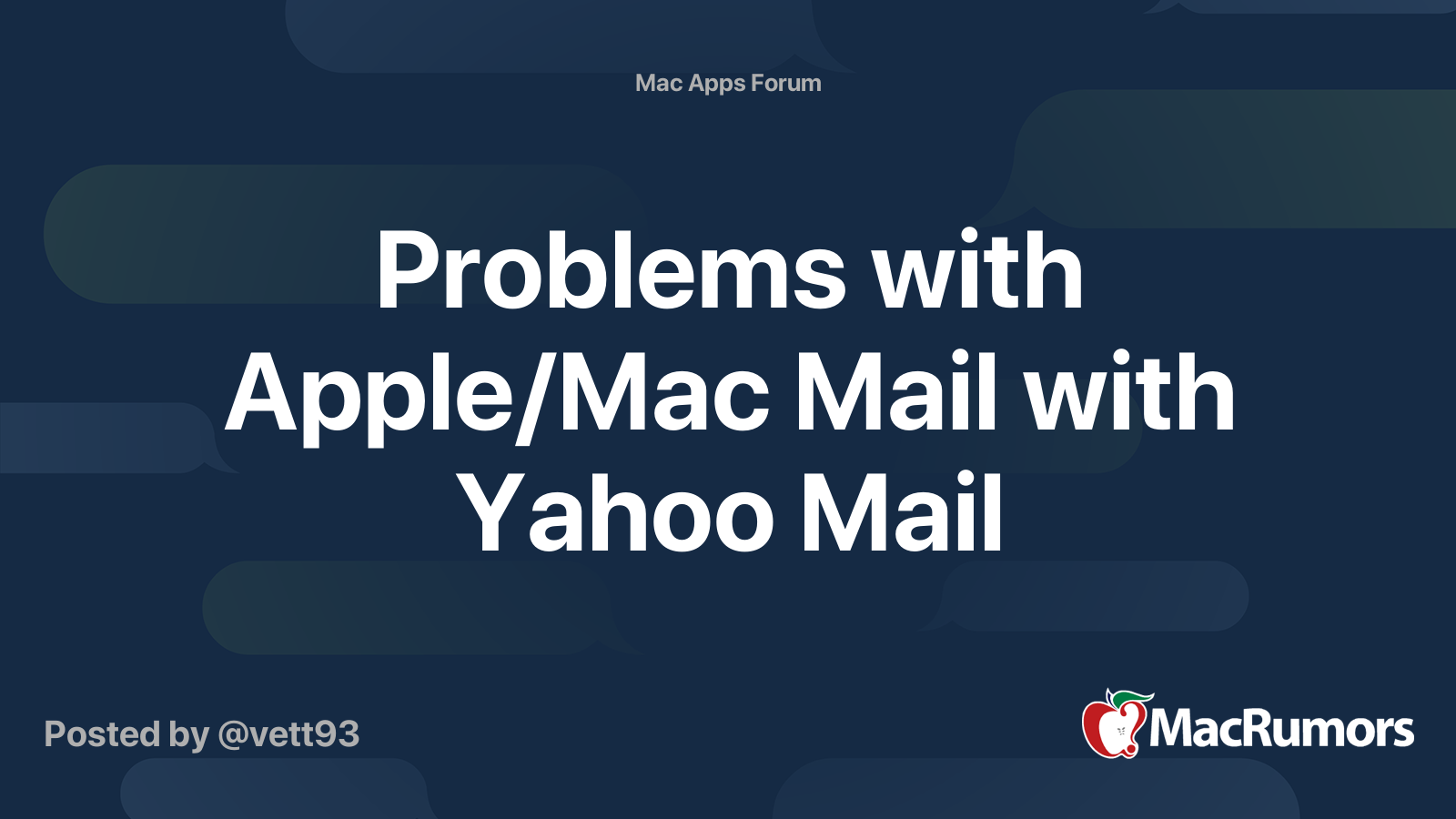 Problems with Apple / Mac Mail with Yahoo Mail
I have been using Yahoo Mail for over a decade and I have accumulated a lot of email messages. I archive messages older than 6 months using the Yahoo Mail
web interface
. However, I was having trouble reliably getting new Yahoo mail messages.
The symptom is that the Apple / Mac Mail client stops receiving new messages after a day or two of uptime. If I quit and restart the Mail app, it would get all the messages. Then it would stop after a day or two. All of my Mac computers, 2013 Mac Pro, 2019 13 "MBP, and 2020 M1 MBP, have this problem.
My iPad's mail app also has this problem. If I quit and restart the Mail app, it would work again. However, the Mail app on my iPhone 11 doesn't have such a problem. It always fetches Yahoo mail messages reliably.
I have 4 email accounts on these devices: 1 Yahoo, 2 Google, and 1 Outlook online accounts. Only Yahoo account has problems with Apple Mail.
I bought the 2019 Microsoft Office for Mac, Home and Business Editions for my 2013 Mac Pro. It has an Outlook app and I used it to get all of my email reliably. Isn't that strange?
Any debug suggestions so that I can reliably get Yahoo mail on my two MBPs too?