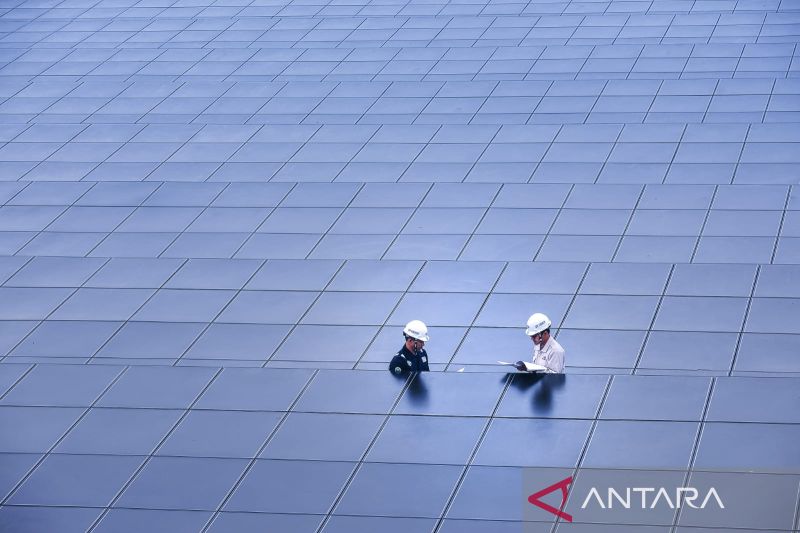 PLN installs 36 PV solar panels on the roof for the G20 summit in Bali
Around 656 units of electric cars will be used by the delegates of the 2022 G20 summit…
JAKARTA (ANTARA) – State-owned electricity company PT PLN (Persero) has prepared 36 rooftop photovoltaic (PV) solar panel sites with a capacity of 869 kilowatt-peak to support the implementation of this year's G20 summit in Bali province.
"We will install the rooftop PV solar panels on PLN 35 buildings and a PT Indonesia Power building. Hopefully they can all be completed in July," the company's regional business director for the Java, Madura and Bali regions, Haryanto, said in a statement here on Sunday.
He has noted that the solar panels will increase the use of clean energy to support the government's energy transition program – which is also on the agenda of G20 leaders at the Bali summit.
In addition, PLN is constructing a hybrid solar power plant in Nusa Penida, Bali Province, which will provide 3.5 megawatts of clean electricity.
"The construction of the hybrid power plant aims to anticipate the increase in electricity demand, which is expected to increase by 20 percent ahead of the G20 summit in 2022," said PLN's regional business director.
PLN will also build 60 ultra-fast electric vehicle charging stations (SPKLU) and 21 fast electric car charging stations at a number of strategic locations, as well as provide 150 home electric vehicle charging stations.
Efforts are being made to meet the electricity needs to charge the G20 delegates' electric vehicles, he said.
Related News: Jokowi Dedicates Hydroelectric Power Plants in Sulawesi for the Green Transition
The construction of the charging stations is scheduled to be completed in August 2022.
"Around 656 electric cars will be used by delegates at the 2022 G20 summit. PLN is therefore preparing a series of charging stations that will be placed in strategic locations," added Haryanto.
Earlier, Coordinating Minister of Maritime Affairs and Investment Luhut Binsar Pandjaitan asked the state-owned company to construct a floating solar power plant with a minimum capacity of one megawatt peak at the mouth of the Tukad Badung River in Denpasar City, Bali.
The floating solar power plants will showcase Indonesia's efforts and achievements in developing the new and renewable energy sector.
Related News: West Kalimantan advantage amid Indonesian G20 presidency