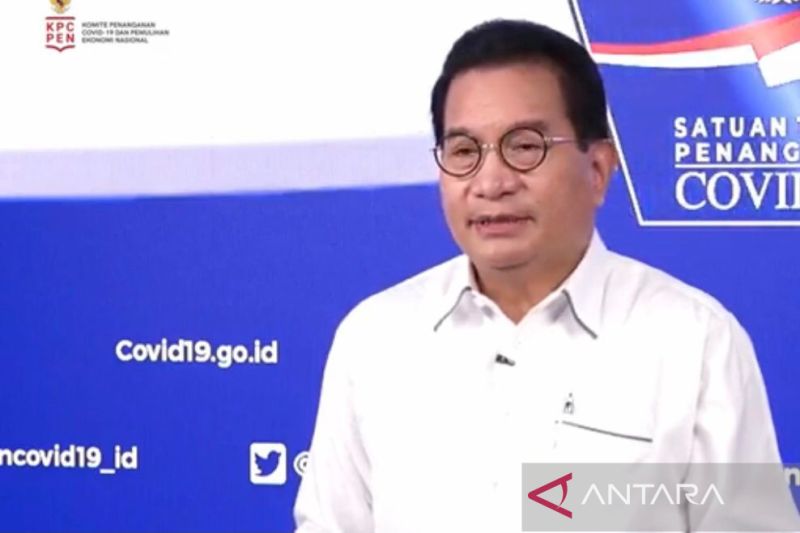 More international airports and border posts have been opened to support the Hajj
Although the government is currently heavily easing restrictions on public activities, we still need to take precautions.
JAKARTA (ANTARA) — With the easing of restrictions on community activities, the government has opened six more international airports and five cross-border posts (PLBNs) to support the Hajj pilgrimage, said government spokesman for COVID-19 response Wiku Adisasmito.
"The Hajj pilgrimage program will be conducted from June 4 to August 15, 2022," he said at an online press conference on Wednesday.
The six international airports opened for the Hajj are Sultan Iskandar Muda (Aceh Province), Minangkabau (West Sumatra Province), Sultan Mahmud Badarudin II (South Sumatra Province), Adi Sumarmo (Central Java Province), Syamsudin Noor (South Kalimantan Province). ) and Sultan Aji Muhammad Sulaiman Sepinggan (East Kalimantan Province).
Meanwhile, the PLBNs that have been opened are Nanga Badau (West Kalimantan Province); Motamasin and Wini (East Nusa Tenggara province) and Skow and Sota (Papua province).
"Nevertheless, travelers are asked not to engage in one-way or two-way conversations directly or by telephone during their journey on public transport," said the spokesman.
The ban on speaking or phoning people has been applied to limit possible transmission of COVID-19 as much as possible as implementation of the health protocol's physical distancing requirement becomes more relaxed, he added.
"Although the government is currently easing restrictions on public activities a lot, we still need to take precautionary measures," he said.
Related News: Minister Qoumas directs officials to monitor quality of Hajj services
Therefore, he urged the public to strictly adhere to the current regulations and always remain vigilant and adaptable to future changes.
Adisasmito also noted that despite an increase in public mobility, particularly in the retail and tourism sectors, the number of daily cases of COVID-19 has been declining since March.
However, the death rate in Indonesia is still above the global average, although the rates of active and recovered cases are better than the global rate, he noted.
As of May 18, Indonesia has recorded a total of 6,051,532 COVID-19 cases, 5,891,190 recoveries and 156,498 deaths, according to data from the COVID-19 Handling Task Force.
Related News: Pilgrims must meet all requirements for Hajj: Minister