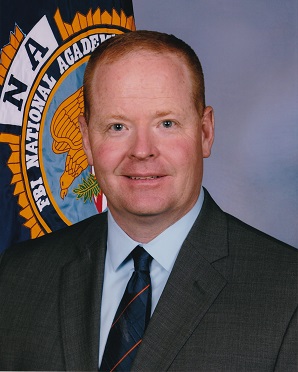 Jim Anderson selected to serve as director of public security for the Montana Law Department
Corrections department
Carolynn Bright
September 21, 2021
Montana Department of Corrections (DOC) assistant director Cynthia Wolken announced today that Jim Anderson will join the department as head of public safety.
Anderson joins the department from the Gallatin County Sheriff's Office, where he was the prison commandant and directed the operations of the detention centers. While there, he oversaw a proven behavioral inmate management system and programs that aimed to reduce relapses and improve re-entry services. Anderson was also the Executive Director of CIT Montana – a statewide organization that trains first responders to better treat people with mental illness and / or substance abuse.
"Jim has the experience and skills we seek for this role as we continue to modernize our correction system," said Wolken. "This modernization includes evidence-based programming and practices that target an individual's specific risks and needs, improved behavioral health services, and the support of our field workers who are key to improving outcomes. Jim's career reflects his willingness to strengthen and lead these important initiatives as we work towards our mission to create a safer Montana through accountability, rehabilitation and empowerment. "
The public safety chief is responsible for overseeing the department's secure facilities (Montana State Prison, Montana Women's Prison, Pine Hills Correctional Facility); contracted facilities (Crossroads Correctional Center and Dawson County Correctional Facility); Probation and probation operations; and services that support these areas.
The role is new to the DOC and is part of the reorganization recently undertaken by DOC Director Brian Gootkin and endorsed by Governor Greg Gianforte. The new organizational structure groups most DOC functions into Central Services, Public Safety and Rehabilitation and Programs.
"I am delighted to join the DOC's world-class leadership team and look forward to taking on the role of director of public safety to ensure the safety of Montaners across the state," said Anderson.
The department publicly applied for this position in a competitive process from July 21 to August 11, 2021.
Anderson's first day in the department will be November 1st.
---
Keywords: