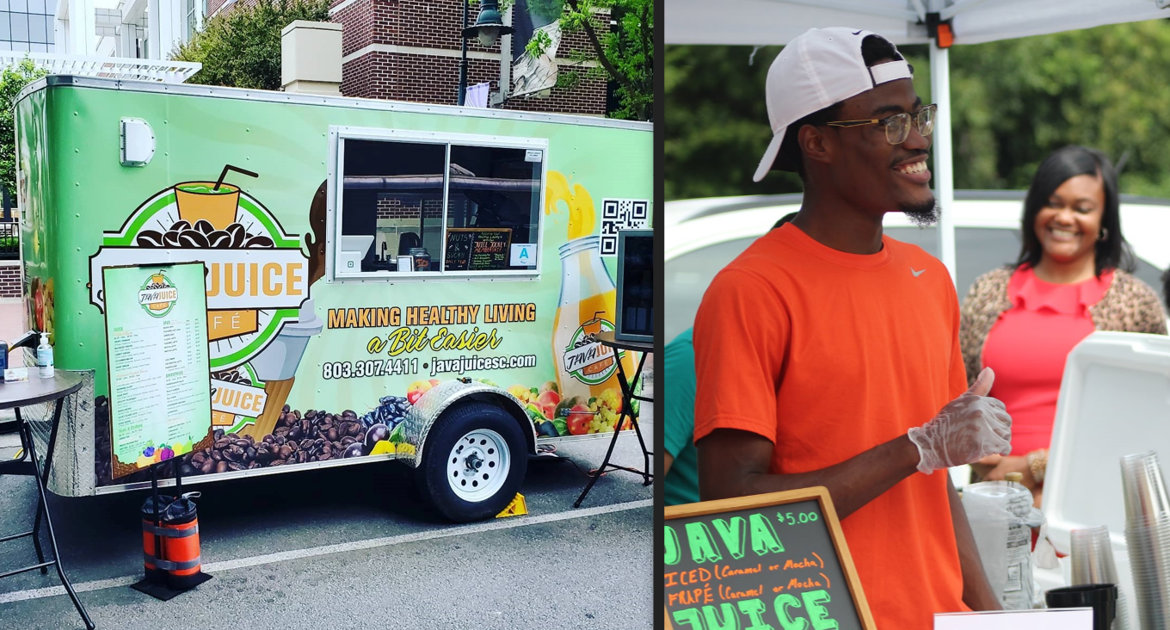 Java Juice Cafe expands from juice cart to stationary location in Vista | Companies
Columbia couple Carlos and Amanda Dawkins started the Java Juice Cafe just over a year ago. The organic juice bar business has had great success and gained a loyal customer base as the truck was at the Soda City Market in Columbia almost every Saturday. The couple recently decided it was time to take their business to the next level.
Java Juice will soon have its first inpatient facility at the former Vista Nutrition facility at 504 Gervais St. Carlos.
"There really aren't a lot of juice bars in Columbia. I just wanted to be able to offer that service to the community," he said.
The store offers a variety of beverages from cold pressed juices and fresh smoothies to coffee and hot tea. Your seasonal specialty will be a cider, which is available hot or cold and is made from 100% juice of different apple varieties.
According to Carlos, one of the newer signature drinks is the "sweet greens", which contains apple, lemon and kale. "Some say it tastes like a popsicle, others say it tastes like a sugar apple. You have to judge for yourself, "said Amanda.
Despite the many companies struggling during COVID, the success of the Java Juice Truck was immense encouragement for the Dawkins.
"Glory to God, all praise is due to him," said Amanda. "There were definitely a lot of trials and difficulties we had to go through that helped us to grow. We have had the experience of doing it ourselves."
Carlos said it was a matter of perseverance and perseverance. "It's not an easy game, but as long as you have the support of the community it makes the process a lot more enjoyable," he added.
Java Juice is closed Monday to Friday from 7 a.m. to 7 p.m., Saturday from 10 a.m. to 4 p.m. and Sundays. The couple plan to cut down the juice cart presence during the winter while they work to get the store going.
The Gervais Street location is expected to open in the first week of November. Further updates will be announced on the Java Juice Facebook site. The Dawkins are looking for experienced baristas and juicers for their new location. Anyone wishing to apply can send their CV to [email protected]