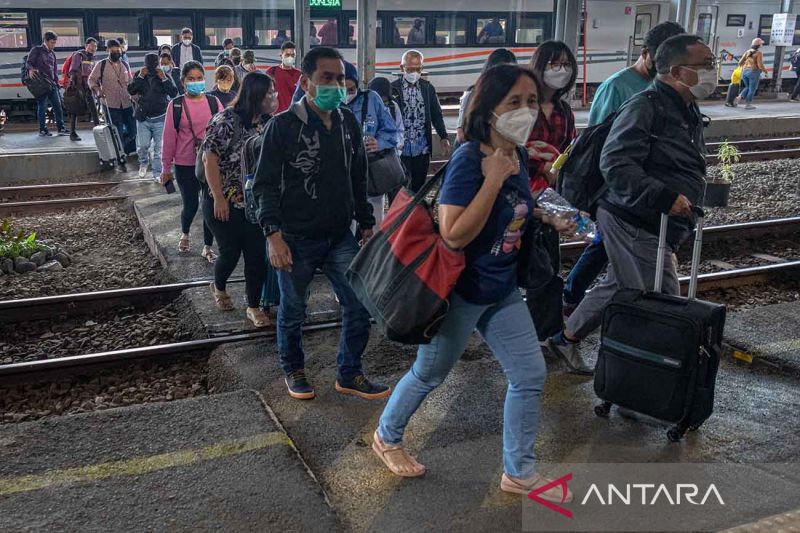 Indonesia records 4,329 new cases of COVID-19
JAKARTA (ANTARA) — Indonesia on Saturday recorded 4,329 new cases of COVID-19, with Jakarta adding the highest number of infections at 2,131, according to the COVID-19 Handling Task Force.
After Jakarta, the provinces with the most new cases were West Java (871), Banten (643), East Java (251) and Bali (158), data obtained by the task force here showed.
The data also showed that 2,702 patients recovered from COVID-19, while 6 patients succumbed to the virus on Saturday.
Since Indonesia's first COVID-19 case was confirmed in March 2020, the country has recorded a total of 6,131,413 COVID-19 cases, 5,947,980 recoveries and 156,839 deaths.
On Saturday, the number of active cases or patients in isolation was recorded at 26,594, up 1,621 from the previous day.
Alexander K. Ginting, chief of the task force's emergency health support subsector, said the number of active cases exceeded the Health Department's forecast of 20,000 active cases.
Although the number of COVID-19 cases is showing an upward trend, hospital bed occupancy is still in the three to four percent range as the majority of patients have only mild or no symptoms.
As part of efforts to boost community immunity to COVID-19, the Indonesian government launched a nationwide immunization program on January 13, 2021, targeting up to 208,265,720 citizens across the country.
According to the COVID-19 Task Force, as of Saturday, 201,907,334 Indonesians have received the first dose of vaccine, 169,514,244 the second dose and 52,747,194 the booster dose.
Related News: Indonesia enters fourth wave of COVID-19, IDI predicts

Related news: Only 3 provinces have over 1,000 active COVID cases: minister