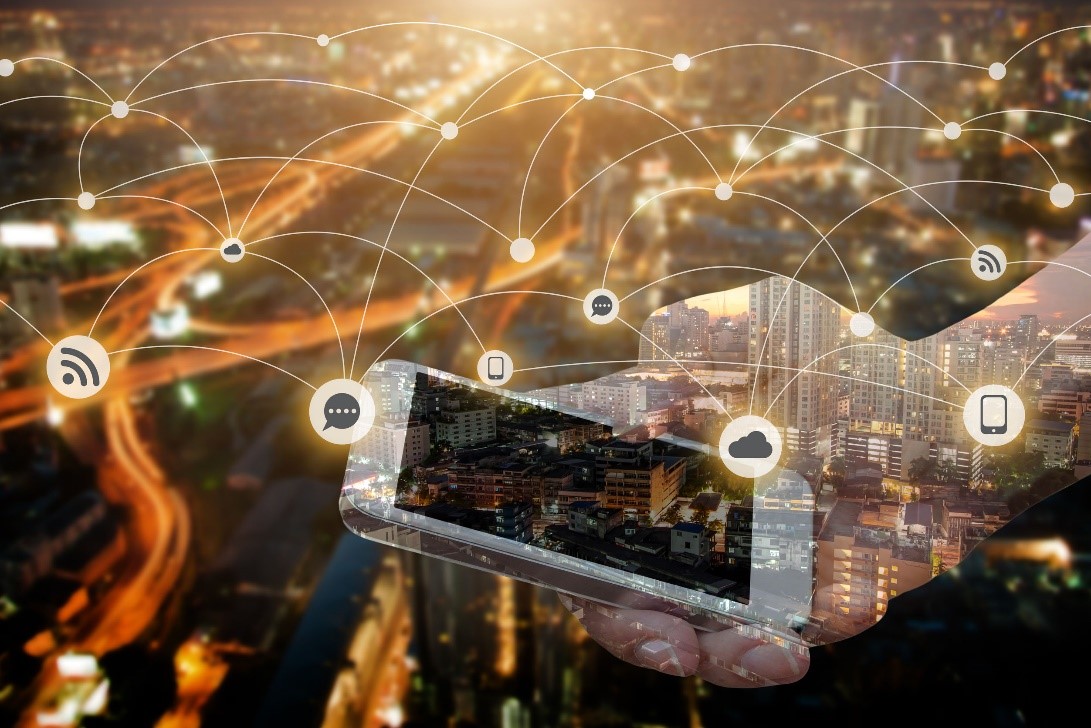 In the digital age, Thales and triPica support mobile operators in their digital transformation
Thales joins forces triPica address the growing phenomenon of digitization and develop a mobile solution that offers a simplified and secure customer path.

Based on the complementary technology of the two companies, the solution optimizes the user experience and the management of subscriber accounts, while facilitating the enrollment of new customers remotely.

Bouygues Telecom, the French mobile giant, is the first operator to use this solution via its new responsible and supportive "Source" package, which will be launched in five months.
With one in two people worldwide connecting to the internet exclusively via their smartphone, many wireless service providers want to digitize access to their services to better meet their customers' needs. Thales, a leading digital security company, and triPica, developers of business and user pathway support systems, have created a mobile application that allows operators to offer their customers a streamlined and secure experience that includes managing their account facilitated in real time. Bouygues Telecom recently introduced this innovative and flexible solution when it launched its fully digital and responsible offering called Source.
Security and optimization of the customer journey are at the heart of the challenges of digital transformation. That's why Thales has partnered with triPica to bring the best of mobile technology for a simple and reliable user experience. Thales, with its expertise in identity management – both physical and digital – has integrated an identity verification step into the triPica platform during subscriber registration. From a technical point of view, it is about the combination of Thales' "Trusted Digital ID" with the digital platform from triPica, the digital "Business Support System".
In fact, any long-distance service provider offering a fully digital solution must be able to ensure that every new customer is who they say they are once they register. The process involves capturing and verifying the authenticity of a government-issued ID document, as well as taking a selfie to ensure the document matches the registrant.
Once this step is completed, users can freely define the subscription of their choice, manage their options and billing, and check their consumption directly from the mobile application. In this way, Bouygues Telecom has been able to offer its "Source" package and make it accessible in just a few clicks to any subscriber who wants to be part of the emergence of a more responsible and supportive digital world. The application, which allows you to easily and securely manage your mobile account, also allows you to financially support the associations of your choice by collecting "water drops" for each unused gigabyte in your package.
"It was important for Bouygues Telecom to offer an innovative and flexible solution. Thales – backed by triPica's telecom know-how – was a true partner, enabling us to bring our "Source" offering to market quickly. A unique solution in the telecom market, realized in a very short time and focused on a fully mobile and assistive user experience." Stéphane Allaire, Director of Innovation, Bouygues Telecom
"We are excited to partner with Thales and put our expertise in digital platforms at the service of accelerating the digitization of operator offerings. Our commitment to technology takes full meaning with "Source", a concrete and committed example of an innovative and responsible initiative." Mathieu Horn, CEO, triPica
"Thales has been supporting mobile operators in their transition for years, be it related to the evolution of the network, the SIM card or the need for a fully digital solution. The user experience, identity management and the joy of using an intuitive and secure application are key factors that we put at the heart of our innovations together with triPica. We are particularly proud of the trust placed in us by Bouygues Telecom, who chose us to launch source. Emmanuel Unguran, Senior Vice President Mobile Connectivity Solutions, Thales