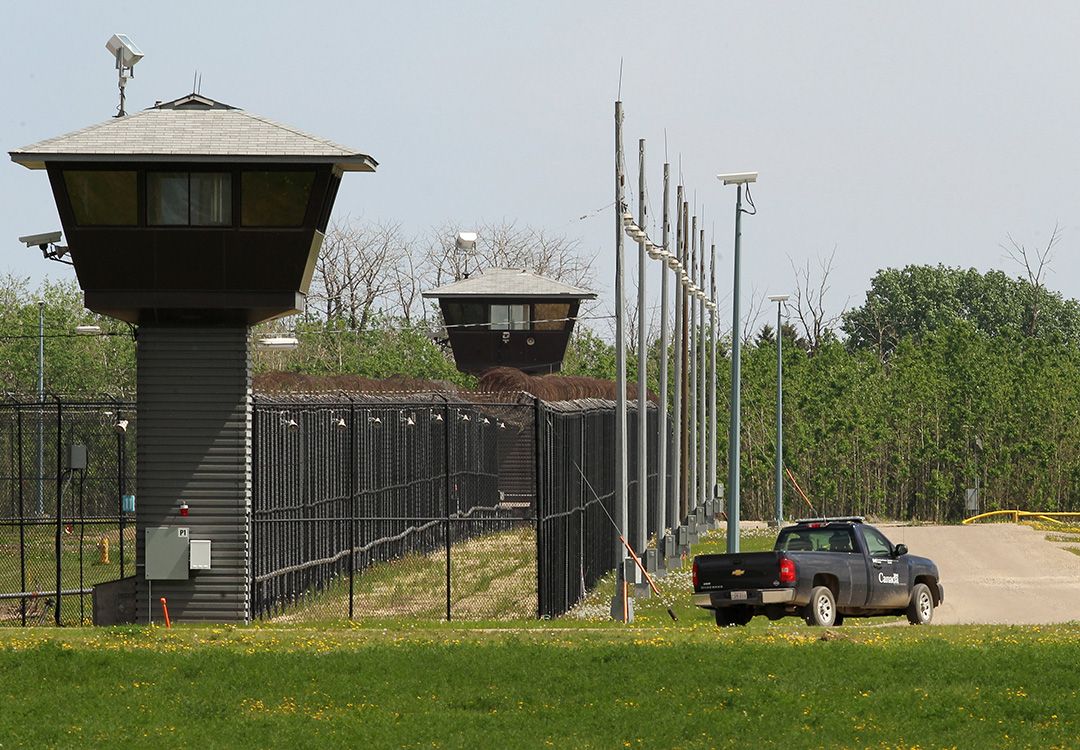 Edm groups are calling for an end to the privatization of prison chaplaincy services
Both the NCCM and IFSSA on Tuesday called for the correctional service to return to its pre-2013 system, which they say better involves local faith communities in the care and rehabilitation of offenders.
content of the article
Two Muslim community groups say the privatization of chaplaincy services in federal prisons has led to poorer quality spiritual care for inmates belonging to religious minorities.
content of the article
Outside Canada Place in Edmonton on Tuesday, the National Council of Canadian Muslims (NCCM) and the Islamic Family & Social Services Association (IFSSA) released critical research on Bridges of Canada, the company that hires pastors, imams, rabbis and other faith leaders for the Correctional Facility provides service to Canada.
Adar Abdulkadir, an associate professor in NorQuest College's justice program who was writing her master's thesis on the transition to private chaplaincy services, said the chaplains she interviewed were "emotionally drained" and "incredibly frustrated" with the current system.
"The role of chaplains used to be to be in the institution, but not of the institution," she said in an interview. "Having a contract and bidding competitively for a contract with Correctional Service Canada compromises their ability to challenge Correctional Service Canada."
content of the article
In the past, regional chaplains affiliated with the CSC were responsible for contracting with local faith groups to recruit, train and supervise chaplains for service in federal prisons, Abdulkadir's report said.
That changed in 2013 when the The conservative federal government awarded a pastoral care contract for the first time to a private company after around 50 part-time minority ministers were fired.
The first contract went to Kairos Pneuma Chaplaincy Inc., a company formed by current and former federal prison chaplains in response to a call for proposals. Bridges of Canada later took on chaplaincy services for the entire federal system, Abdulkadir said.
As a master's student in criminology at Simon Fraser University and later as research director at IFSSA, Abdulkadir set out to interview minority clergymen about the change. She ended up speaking with 10 current and former chaplains representing four faith groups in five provinces, as well as seven former minority inmates.
content of the article
They described a system that was bureaucratized, cut off from their broader faith communities, and unable to challenge injustices within the system.
"There was just an overwhelming negative perception," said Abdulkadir. "There were so many negative consequences of the privatization of services that really disadvantaged minority groups."
These consequences include reduced service levels for occupants. Chaplains Abdulkadir who were interviewed told her that they could not attend facilities with fewer than a certain number of inmates of a particular faith: "(So) if there are two people who are, say, Hindus, then a Hindu chaplain cannot go . That is not enough."
She also said Muslim clerics reported that their working hours were not adjusted during Ramadan, one of the most important months in the Islamic calendar.
content of the article
"Most of the chaplains I spoke to said, 'We haven't been to a women's facility in years,' because of those minimum requirements and the lack of flexibility in how they can spend their time," she said.
A chaplain interviewed, Abdulkadir, told her that many who do faith work in prisons believe they were hired to meet minimum legal standards.
"That's all[the Correctional Service]wants: they just want us to cover their bum, meet that charter requirement," she summarized. "We're not really allowed to be part of the rehabilitation process anymore."
Both the NCCM and IFSSA on Tuesday called for the correctional service to return to its pre-2013 system, which they say better involves local faith communities in the care and rehabilitation of offenders. Abdulkadir said the current deal with Bridges of Canada will expire at the end of June.
In a statement, Bridges of Canada Vice President Lana Lewis Swim said the organization was "unaware" of the allegations made by the NCCM and IFSSA.
"We have been successfully providing multi-religious pastoral care for Correctional Services Canada for the past six years," she said in an email, adding that the organization is "very passionate and dedicated to providing quality spiritual care to all individuals in CSC institutions throughout provide to Canada."
Postmedia also contacted the Correctional Service Canada for comment.