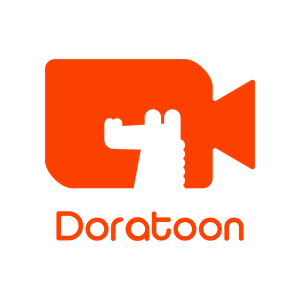 Doratoon is expanding its video production business with its
HONG KONG, December 31, 2021 (GLOBE NEWSWIRE) – Animation is without a doubt the future of marketing techniques. Laipic Technology Co., Ltd. came up with the idea of ​​bringing state-of-the-art animation software to the market and developing the concept of Doratoon in 2015. Company CEO Bruce Wei believes Doratoon is a "breakthrough" for online animation video makers.
Doratoon is one of the projects where the company is committed to empowering the user experience and providing a colorful experience in creating free animation videos for various purposes. While Doratoon made itself eclectic in the consumer market, it found a very diverse user base in its growth. It did not take long for consumers to realize the personal and commercial uses of animation software.
Doratoon has been successful in making video animation software easy to use. With the independently developed AI Drawing Tool, you can develop personalized animations within the animation software. Numerous functions make Doratoon a special tool for creating animations. It helps users import PPTs, have them recorded, and edit them with the help of various tools, so people with different types of usage will consider choosing Doratoon.
Since it was founded in 2015, Doratoon has remained relatively consistent in its overall development. The tool has focused on improving its base and structure. Doratoon has made significant improvements and developments in other departments. Doratoon has built a team of young, energetic and enthusiastic people. A team of 300 enthusiastic employees is behind the project and is continuously developing the software.
Click here to easily make your own animated video.
Doratoon makes great promises to its users, which makes it a great choice for users who can try it out in 2022. The company's vision and mission are elegant and promising to its users. Doratoon and Laipic Technologies have actively participated in digital endeavors, presenting the world with numerous animation video production opportunities. This has helped the company receive multiple awards from emerging companies around the world.
Find out more about Doratoon here.
About Laipic Technologies
Laipic Technologies believes in becoming the world's leading digital creative platform and intends to showcase projects like Doratoon as their limits. During his work in Doratoon, Laipic opened up other fields of digital creativity with projects such as SOOMUS – a credible presentation video maker and recording tool. CEO Bruce Wei looks forward to enhancing its products with courage, integrity, innovation and care.
Contact details
Website: https://doratoon.com/
Follow us on Facebook, Twitter, Instagram, LinkedIn
Email: [email protected]
Similar pictures
Image 1: Doratoon: online animation software for beginners
Doratoon is the best animation software for beginners
This content was posted through the press release distribution service on Newswire.com.
Doratoon: online animation software for beginners