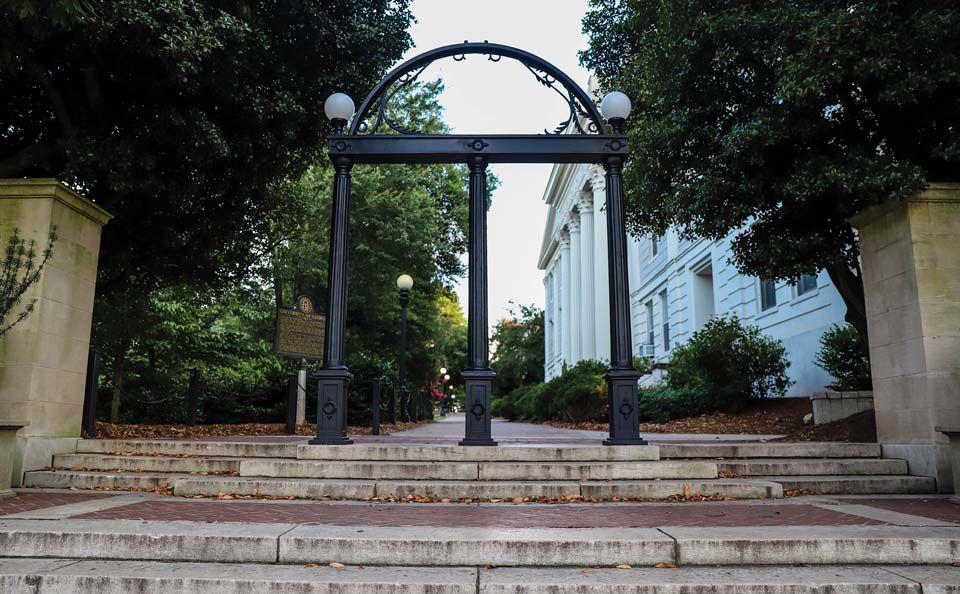 A Look Ahead: This Week's UGA and Athens Events | Campus news
The newsroom has compiled a list of events that will be open to the public over the coming week. The list includes the Halloween Wild Rumpus Parade and Party, a Halloween-themed cycle course, and a Black Affairs Council talent show for minority students at the University of Georgia.
Sunday October 24th
What: The last of a three day 235 mile assisted road trip from Athens to Savannah. The ride will raise funds for the new Hi Lo Trail, which will be connected to the Firefly Trail in Athens. This is said to be the longest multi-purpose paved trail in the United States. Route 2021 starts at Jittery Joe's Coffee Roaster in Athens and ends on River Street in Savannah's historic district. Register online Here.
When: 22.-24. October
Where: Starts at Jittery Joe's Coffee Roasting Company
425 Barber Street, Athens, GA 30605
Monday October 25th
What: Free briefing on a new UGA Spring Break program with international business experience, networking opportunities, and company visits across Georgia.
When: 4 pm-5pm
Where: Moore-Rooker Hall, A400 Boyd Conference Room
415 S Hull St. Athens, GA 30602
Tuesday October 26th
What: Yoga session for all levels of experience, led by a trained yoga teacher. to register Here.
When: 3: 45-4: 45 p.m.
Where: Moore-Rooker Hall, A220
415 S Hull Street, Athens, GA 30602
Cooking class in the UHC Nutrition Kitchen
What: Halloween cooking class on "Pumpkin Pancakes, Mummy Wrapped Sausages, and Sweet and Spooky Spiders," hosted by the UHC Health Promotion Department. The course costs $ 5 for students who have paid the health fee or $ 10 for non-fee students. Register with the UHC Health Promotion Department at 706-542-8690.
When: 4.30pm-6pm
Where: University Health Center, food kitchen
55 Carlton Street, Athens, GA 30602
Knowledge evening of business society
What: Free Halloween-themed quiz night hosted by the UGA Economics Society. Sweets are provided and costumes are encouraged.
When: 6.30pm-7.30pm
Where: Ivester Hall, E107
650 S Lumpkin Street, Athens, GA 30605
Culinary shop window in the city center
What: Culinary showcase in support of Athens Small Businesses and showcasing locally made food hosted by The Culinary Kitchen of Athens. Vendors include The Witch's Wonder Emporium, Pop's Socks, and The People's Produce. This event is repeated every Tuesday.
When: 4-7pm
Where: Hendershots
237 Prince Avenue, Athens, GA 30601
Wednesday October 27th
What: In preparation for the interim semester, the student union of the Pedagogical University provides students with free iced coffee and hot coffee from Java Joy.
When: 9: 30-11 a.m.
Where: Aderhold and Ramsey lobbies
110 Carlton St. Athens, GA 30602 (Aderhold Hall)
330 river road. Athens, GA 30602 (Ramsey)
What: The UGA Office of Institutional Diversity and the Office of the President are hosting a virtual celebration for graduates of the Certificate in Diversity & Inclusion of Faculties and Staff. Diversity and Black Alumni scholarship students are also recognized. All lecturers, employees, students and alumni of the UGA are invited. Register for the zoom Here.
When: 3:30 pm-5:00pm
Where: Zoom
Thursday October 28th
What: The Nature Ramblers is open to everyone to learn about the natural areas, flora, and fauna of the State Botanical Garden of Georgia. The event will be hosted by retired conservation botanist Linda Chafin, biologist and naturalist Dale Hoyt, and Don Hunter, a photographer and naturalist. This event takes place weekly on Thursdays until November 18th. The event is free, but donations are accepted.
When: 9 a.m.
Where: State Botanical Garden of Georgia, meet in kindergarten arbor
2450 S Milledge Avenue, Athens, GA 30605
What: Black Affairs Council showcase and annual signature event to showcase the talent of minority students on campus.
When: 7-9pm
Where: Memorial Hall, Memorial Ballroom
101 Sanford Drive, Athens, GA 30605
Film in the flower garden: "Käferaft"
What: Family-friendly outdoor film showing of the film "Beetlejuice" from 1988. Blankets are welcome.
When: 7.30pm-9pm
Where: Georgia Museum of Art
90 Carlton Street, Performing and Visual Arts Complex, Athens, GA 30602
Friday October 29th
What: Free Halloween themed bike class for all Ramsey Center members. Costumes are welcome. Pre-registration is required for the event.
When: 4:15 pm-midnight
Where: Ramsey Student Center for Physical Activities, Studio E
330 River Road, Athens, GA 30602
What: Zombie Farms Halloween Walk-through Haunted Path features mazes, backdrops, stories, and actors on this three-quarter mile walk for families and friends. Zombie Farms will be open every Friday and Saturday evening in October. Tickets cost $ 20-25 per person.
When: 8-10: 45 p.m.
Where: zombie farms
568 Smithonia Rd, Winterville, GA 30683
Saturday October 30th
What: The International Grill & Bar has its summer music series with live music from Tracy & Jeff. The event is free and for all ages. Various other acts will be performing through December 4th.
When: 7 pm-9.30pm
Where: International Grill & Bar
1155 Mitchell Bridge Road, Athens, GA 30606
Live music: DJ Mahogany Halloween Party Night
What: Free Halloween party with music from DJ Mahogany and specialty drinks. At the end of the night, a "Wild Rumpus" parade begins on West Hancock Ave. in downtown Athens with parade performers, music and entertainment and ends on W. Washington St. on Pulaski St. for a huge DJ dance party in the street. At the party, The Booty Boyz and DJ ChiefRocka will perform with lights and aerial acrobats on the trapeze. Masks are required and a Pfizer booster popup will be available.
When: 6 p.m. – 9 p.m. Wild Rumpus concert ends at 11 p.m.
Where: Athentic Brewing Company
108 Park Avenue, Athens, Georgia, GA 30601
What: Free watch party hosted by the UGA Alumni Athens Chapter for the Georgia-Florida soccer game. Free gifts and drinks are available for purchase.
When: 3 p.m. – 6 p.m.
Where: Athentic Brewing Company
108 Park Avenue, Athens, Georgia, GA 30601