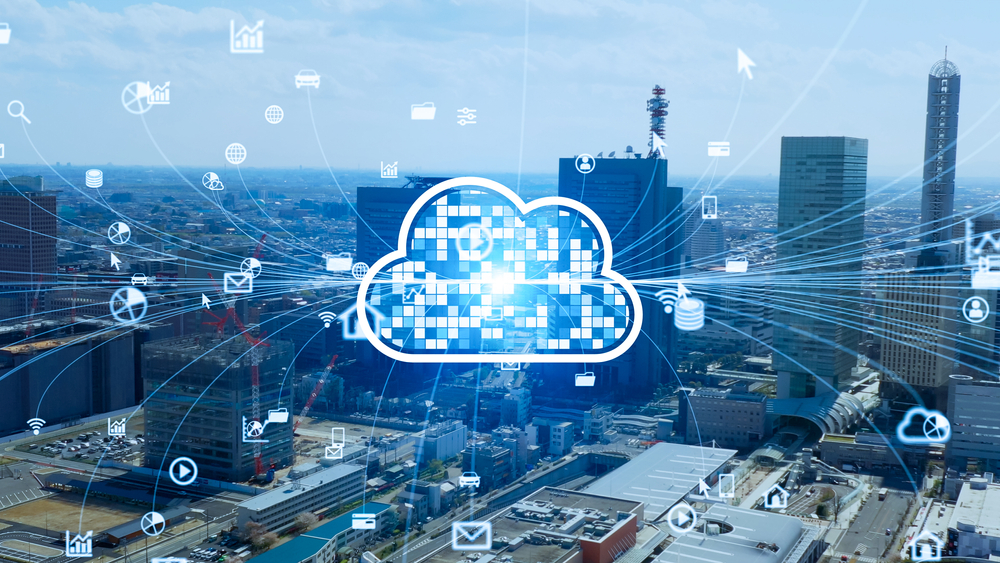 3 SaaS implementation tips for your small business
Not so long ago, small businesses had little choice when purchasing software. In the past, executives negotiated tariffs with software vendors, teams of IT professionals installed this software on desktop computers, and office workers used it to support the business.
The world of work looks very different today. The once monopoly of desktop computers and terminals has given way to many devices, from compact smartphones to personal laptops and tablets.
This shift has created an opening to Software as a Service, or SaaS, a unique approach to productivity that treats productivity suites, spreadsheets, and more as services rather than products. It used to be the pursuit of large companies, but the growing availability of SaaS has put it within reach for smaller businesses as well.
However, before you implement SaaS for your own small business, there are a few things you need to consider before completing the implementation.
1. Think about user access
One of the most touted benefits of SaaS is its versatility. SaaS providers are quick to point out that busy salespeople can use their products on their iPhones, office dwellers in offices, and home workers in their kitchens.
This versatility is an advantage, but by no means a given. Before you implement a SaaS solution for your small business, you should make a list of requirements, including the browsers you want to support and whether you want to use plugins like Java, Flash, or others.
You don't want to implement a SaaS solution only to find that it doesn't work on popular browsers like Safari, Chrome or Firefox. If your company is widely dispersed and employees work from home, a pre-implementation survey on browsers and operating systems can save you a lot of hassle later.
2. Do you need an app-based solution?
The increasing prevalence of mobile devices in companies makes an app-based solution necessary. Before you implement SaaS for your small business, take a look at your current mobile device usage and project those needs into the future.
Many experts predict that mobile devices will become a dominant force in the near future. It's important to plan for future growth when implementing any software solution, including one as monumental as moving from desktop-based programs to SaaS.
If you decide that an app-based solution is required, you have several other decisions to make. Do you need a mobile solution only for devices like tablets and smartphones, or do you want to extend access to desktop and laptop users as well? Will you support a wide range of mobile platforms or limit your app development to Apple and Android devices only? The answers to these questions are important, so think carefully before proceeding.
3. Which platforms are supported?
Last but not least, you need to decide which platforms will be supported by the SaaS solution. The answer to this question depends on many factors, including the type of devices currently in use, whether you allow employees to bring their own devices, and your future growth plans.
Again, conducting a survey of your current workforce can help, especially if you have employees who work from home. Even if you don't have a formal Bring Your Own Device (BYOD), there's a good chance some employees are using their personal laptops, tablets, and smartphones to check email, send updates, and do other business.
Given the importance of a successful SaaS implementation, it's important to think carefully about the platforms you want to support. Are you limiting support for the SaaS implementation to the Windows environment you use in the office, or are you extending support to Mac OS X and possibly Linux users as well?
It's worth considering the robustness of the platforms you're using and several other factors before proceeding with SaaS implementation. You can work with the vendor to determine what upgrade level you may need and which platforms are supported out of the box and which may need to be added later.
SaaS can be a powerful solution for small business owners, allowing them to stay mobile in an ever-changing world, scale up and down with changing workforces, and provide them with more predictable costs. Still, there's a lot to consider when choosing a SaaS solution, and it's a business decision not to make wrong.
---
The Atlanta Small Business Network, from inception to success, we're your one-stop shop for small business news, expert advice, information and event coverage.
While you're here, don't forget to subscribe to our email newsletter for the latest in business news know-how from the Atlanta Small Business Network.